Our Mission

Engaging addicts, families, and communities to educate, restore, and empower them.
---
Our Vision
Envision…A World Where Addiction Doesn't Exist

---
Our Core Values
Respect - Excellence - Service - Teamwork - Open-mindedness - Responsibility - Empathy
---
This is Jacob: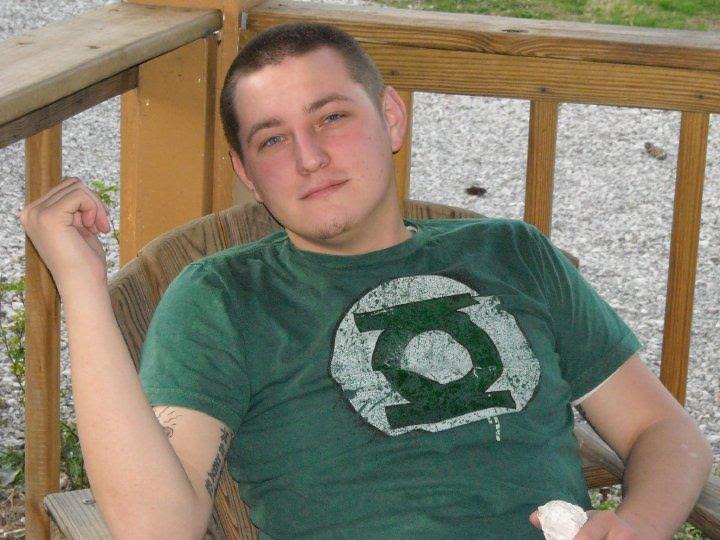 Click Here to read Jacob's Story

X
Jacob's Story
Jacob "Jake" would be described as kind, smart, compassionate, funny and incredibly loyal. He was known for his great sense of family and deep love for his wife and children. Jacob had an infinite knowledge of superhero comics, sci-fi movies, shows and of course, Star Trek. He could educate just about anyone on the topic. He loved art and had many unique tattoos. He wouldn't miss a moment of opportunity to provide for his family. He showed those he loved unconditional compassion, love and support. His family was everything to him.
While attending Fairfield Christian Academy, Jacob worked at Elder Beerman. That is where I met him. We fell in love quickly and were married in August of 2007. He got a job at Nationwide soon after our wedding to better provide for our blended family of 4. My two young boys were so excited to have such a cool step-dad! We planned to grow to a family of 5 as soon as possible. Jacob was a wonderful and very involved parent. He was best at telling bedtime stories about monster trucks and Transformers along with playing superheroes with the boys. He always considered them his very own children and graciously accepted the role of being a parent.
We welcomed our daughter into the world in 2008 and bought a house a year later. Seeing Jacob be a father was a beautiful example of how a father should love his children. If you knew him, or even just saw him in public being a father, you knew how much love he had for all three of them. To this day, they each carry strong characteristics, mannerisms and morals gifted to them by him. He was an outstanding father from the moment he met each of them and you could read that all over his face. We would take trips to the family farm often.
We did all of the typical happy family things that happy families do together. He tucked the kids into bed with me every night and got up and went to work the next day. He was a successful young father providing for his family. We were so grateful for him and his dedication to creating a wonderful life for our family.
It was around the summer of 2010 when I found Jake's drinking to be more excessive than it had been in the past. I didn't know why. I hated wondering how drunk he was going to be when he came home. I worried every moment. It's a fear that I'm certain anyone who's ever loved someone battling addiction has felt. He started to get into car accidents. It was then that we talked about separating. I was scared. He was never angry. Just lots of drinking. We spent that summer trying to figure out how to "fix it." The drinking just got worse and worse. There were DUIs, accidents and many sleepless nights. We separated and in my mind this was the only way to help him; I had to "wake him up" so to speak. Nothing was working to do that. He then disappeared. He abruptly stopped seeing the kids. First, the boys. Then, our daughter. I was more scared than I ever thought I could be. This disease was eating him. I could feel it. I begged and begged him to get help. I knew he had to do it for himself but I couldn't stop trying to "save him." After all we had been through, I still loved him. I wanted him to be alive and well and I was willing to do every single thing in my power to bring him back to reality. I wanted him home. There had been lots of changes in both of our lives because as time went on, so did life. I held on to hope. I taught my children to keep hoping and believing in him and reminded them daily that people DO recover from the disease of addiction.
In the mean time, we called for wellness checks as often as we could. I went to what was once our family home. I begged him to get help on the occasions when he would answer the door. When there was no answer, I called the local police department and had them check in on him. This was by far the most grueling time of the process. Waiting to be able to hear that he was alive took what seemed like eternity. Once I heard that confirmation that he was alive, I could breathe again. He would reach out to me often after about a year of silence. He would seem ok. Then he would seem not ok. It was back and forth all the time. He asked about the kids a lot. Asked me how I was doing. I offered to go to a meeting with him and he seemed surprised. His exact words were, "You would do that for me?" I couldn't believe he didn't already know that. I would. I would do anything to help him know he wasn't alone. Jacob had suffered many injuries while he was battling addiction. He started having seizures which was something he had never experienced before. He communicated these things to me and while I was worried, I was hesitant to believe all of it because he would never let me come see him. He was vague about where he was living. In hindsight I know he was keeping us from having to see how bad things had really gotten. His addiction had caused many health issues for Jacob.
On July 4th I talked to him for the last time. Not in person. He told me he wasn't ready for that yet. I was. I was ready for him to come back to reality. I was mentally preparing myself for him to come back into our lives in whatever form he was in. I just had hope that he was finally going to recover. For the first time, I was listening to myself when I told my children to have hope. I sent him photos of the kids. Happy photos. Anything to help him have the hope we were clinging to on our end. Anything to let him know that we were here and we were pulling for him.
On July 5th he told his roommate he would be quitting. He was finally done. No more alcohol. But if you know an alcoholic you should know how dangerous it is to just stop without the help of medical staff. Jacob passed away on July 8th 2017. I got the call and immediately started shaking. It was uncontrollable. I knew. I just knew. I got in my car, rushed to the area where he had told me he was living and drove up the street he told me lived on. I didn't know his address so my only option was to drive until I saw an ambulance. I saw police cars. No ambulance. No one rushing around. Just an officer standing outside of a house. I pulled over and told them who I was and they said what I'd dreaded hearing for years now; "Jacob has passed." I immediately began hyperventilating. From that moment, my life was forever changed. He was 30. 30 years old. The magnitude of this loss not only for myself but for my children has been earth shattering. We, along with our family and those who loved Jake know that he would want this story shared. He would want us to do whatever we can in our power to provide compassionate support to those families who are touched by the disease of addiction. This is just one story of the pain and brutality of losing a loved one to substance abuse. Just one. The statistics prove that we need to do something to help one another and bring awareness to this disease. Talk to someone. Reach out. Recovery is possible and help is out there.
Love and Light,
Kendra Smith
Jacob's House Recovery Center came into being after the founders, Thomas and Shawn Smith, lost their young son, Jacob Smith to addiction. The decision was made, after much consideration and prayers, to try to prevent another family from going through the devastating loss of a family member. We want Jacob's life and death to matter. We were called to help those who are suffering with this deadly disease, so Jacob's House was born. We are here to help men and women find and keep sustained sobriety to have a life that is filled with love, compassion and true happiness. We want everyone to know they are loved by God and that he wants you to know and love him in return. He wants his children to be happy and productive. Not even one of God's children chooses to become an addict, living in pain and fear. That is why we are here, to help the broken among us to find a better way to live their lives without the terrible burden of addiction. We know the need is great and we are here to help.
---
Testimonials
---